As the world's most popular open source host-based intrusion detection system, OSSEC is a workhorse for tens of thousands of security and DevOps teams. OSSEC brings tremendous power and flexibility but requires some level of expertise, particularly for enterprise deployments.
Atomic OSSEC is built specifically for organizations that need to leverage OSSEC in large or mission critical environments. With a dedicated management console, thousands of pre-built OSSEC rules, compliance reporting, and more, Atomic OSSEC makes it easy to deploy, manage, and use OSSEC in any on-premise, cloud, or hybrid environment.
We'll also manage the OSSEC-based security for you as part of a hosted service.
---
Built on the Power of OSSEC
OSSEC provides foundational capabilities for security any cloud, container, or server environment including:
Intrusion Detection
Detect anomalous behaviours on servers and cloud workloads.
File Integrity Monitoring
Validates integrity of operating systems and application files.
Log Management
Manage log events and route to SIEMs or other monitoring systems.
Active Response
Trigger alerts or other actions based on changes to systems or files.
Atomic OSSEC Available as SaaS
OSSEC users can deploy security and compliance capabilities like file integrity monitoring and host-based intrusion detection system (HIDS) faster and get fuller value via an Atomic OSSEC SaaS model.
Atomicorp now offers its Atomic OSSEC security platform through an easy software as a service (SaaS) delivery and management model. Offering Atomic OSSEC via SaaS provides customers with a number of advantages including fast deployment, expert configuration, and less overall installation and management grief. Request a demo and discuss our SaaS option.
---
Start a 30 day free trial of Atomic OSSEC for Azure.
Start a 30 day free trial of Atomic OSSEC for OpenShift.
Features Found Only in Atomic OSSEC
OSSEC Management GUI
Streamline OSSEC Management Across Entire Deployments
Save Time with Purpose Built GUI for OSSEC
Expand deployments to non-CLI users
Leverage event search and reporting interfaces
Visually manage agents, servers, FIM, rollbacks and integrations with third-party systems
Centrally view and manage all OSSEC events
Compliance Reporting
Manage Compliance and Audits
Meet Key Compliance Requirements

Meet controls for compliance standard such as PCI-DSS, HIPAA, Hitrust, NIST 800-53, NIST 800-171, CIS, GDPR
Key compliance capabilities including file integrity monitoring and log consolidation
Centralized OSSEC Management
Centralize OSSEC Agent & Server Configuration & Management
Easily Manage Large or Critical Deployments
Available on premises and/or as part of cloud-based SaaS
Simplify installation across hundreds or thousands of agents
Configure all agents and servers all through a single console
Group agents for standardized configuration and management
Centrally manage OSSEC rules
Security Log Distillation
Improve Analyst Efficiency and Reduce SIEM Costs
Pinpoint Risks, Reduce Response Times, Cut SIEM Costs
Leverages more than 400 out-of-the-box connectors to collect log data
Analyzes, tags, and ranks security events
Routes critical events to any SIEM or other operational monitoring system
All other log data can be sent to cost effective cold storage
Zero data loss
Global Threat Intelligence
Enhance Security with Crowdsourced Threat Intelligence
Global Threat Intelligence from the OSSEC Community
Collects real-time threat intelligence from hundreds of thousands of OSSEC nodes globally
Leverage bayesian deep learning to identify malicious actors
Provides real-time feed to Atomic Enterprise OSSEC servers for active response and defensive action
Comparing OSSEC and Atomic OSSEC
| Feature | OSSEC | Atomic OSSEC |
| --- | --- | --- |
| Managed Service/SaaS Available |   |   |
| Management Console (OSSEC GUI) | Command Line |   |
| More than 5,000 OSSEC Rules |   |   |
| Advanced OSSEC Agent Management |   |   |
| Advanced File Integrity Monitoring |   |   |
| Native Cloud Provider Integration (AWS, Azure, GCP) |   |   |
| Malware Protection |   |   |
| Global Threat Intelligence |   |   |
| Compliance Auditing & Reporting |   |   |
| Role Based Access Control |   |   |
| Report Generation System and Search Engine |   |   |
| Configuration Management System |   |   |
| Rollback Control System |   |   |
| Native SIEM Integration (Splunk, Arcsight, others) |   |   |
| Native ELK Integration |   |   |
| Slack, PagerDuty, Jira Integrations |   |   |
| Cloudflare Integration |   |   |
| Output Data Routing |   |   |
| Long Term Data Storage Integrations |   |   |
| System and Application Inventory Module |   |   |
| Advanced Encryption (PKI and Noise Socket) |   |   |
Atomic OSSEC Runs Anywhere
Any Operating System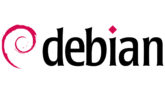 Any Cloud Platform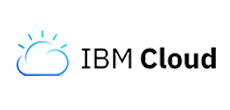 Watch An Overview of Atomic OSSEC
Whitepaper: Why FIM?
Download this free whitepaper to see how Atomic OSSEC enhances FIM.
Free Guide: Extending the Power of OSSEC
Download this free guide to see how Atomic OSSEC enhances OSSEC for security, compliance, and manageability.