Atomic OSSEC is an endpoint and cloud workload protection software system that harnesses the rapid nature of open source security operation to provides extended detection and response (XDR) including intrusion prevention; server, workstation and cloud API protection; active response: and scalability; at a lower TCO than most comparative commercial offerings.
---
Atomic OSSEC for XDR and Compliance
Atomic OSSEC provides security and compliance capabilities for cloud, container, and server environments. These include: 
Intrusion Detection
Detect anomalous behaviors on servers and cloud workloads.
File Integrity Monitoring
Validates integrity of operating systems and application files.
Log Management
Manage log events and route to SIEMs or other monitoring systems.
Active Response
Trigger alerts or other actions based on changes to systems or files.
Features Found Only in Atomic OSSEC
OSSEC Management GUI
Streamline OSSEC Management Across Entire Deployments
Save Time with Purpose Built GUI for OSSEC
Expand deployments to non-CLI users
Leverage event search and reporting interfaces
Visually manage agents, servers, FIM, rollbacks and integrations with third-party systems
Centrally view and manage all OSSEC events
Compliance Reporting
Manage Compliance and Audits
Meet Key Compliance Requirements

Meet controls for compliance standard such as PCI-DSS, HIPAA, Hitrust, NIST 800-53, NIST 800-171, CIS, GDPR
Key compliance capabilities including file integrity monitoring and log consolidation
Centralized OSSEC Management
Centralize OSSEC Agent & Server Configuration & Management
Easily Manage Large or Critical Deployments
Available on premises and/or as part of cloud-based SaaS
Simplify installation across hundreds or thousands of agents
Configure all agents and servers all through a single console
Group agents for standardized configuration and management
Centrally manage OSSEC rules
Security Log Distillation
Improve Analyst Efficiency and Reduce SIEM Costs
Pinpoint Risks, Reduce Response Times, Cut SIEM Costs
Leverages more than 400 out-of-the-box connectors to collect log data
Analyzes, tags, and ranks security events
Routes critical events to any SIEM or other operational monitoring system
All other log data can be sent to cost effective cold storage
Zero data loss
Global Threat Intelligence
Enhance Security with Crowdsourced Threat Intelligence
Global Threat Intelligence from the OSSEC Community
Collects real-time threat intelligence from hundreds of thousands of OSSEC nodes globally
Leverage bayesian deep learning to identify malicious actors
Provides real-time feed to Atomic Enterprise OSSEC servers for active response and defensive action
Comparing OSSEC and Atomic OSSEC
Feature
Atomic Advantage
Professional support
 
 
 
Available on premises and/or as part of cloud-based SaaS. Dedicated expertise to help you get the most out of your advanced OSSEC implementation.
File integrity monitoring
Basic, Not real-time.
Basic, Not real-time.
Advanced, Real-time.
The ability to monitor more than just files, keeping your databases, servers, cloud environments clean. Automatic log management that discovers discrepancies and mitigates false alarms.
Vulnerability scanning
 
 
 
Assess the vulnerabilities of files and their hosting environments, including directories, servers, and clouds.
Advanced active response and SOAR
 
 
 
Be prepared for unknown attacks, as well as known, with machine learning and built-in seclusion capabilities.
2FA and hardware security key integration
 
 
 
Integration with YubiKey and Google Titan.
Single Sign On
 
 
 
Integration with hundreds of SSO vendors, including Google and Microsoft.
OSSEC rules
100's
1000's
Over 5,000
5x the number of OSSEC+ rules.
Threat Intelligence
 
 
 
Global community threat data supporting your protection and active response.
Visualization dashboards
 
 
 
Several thousand additional rules and community threat intel data provide the analytical basis for graphics.
Reporting and compliance
 
 
 
Vulnerability, OpenSCAP, Center for Internet Security (CIS), PCI-DSS, HIPAA, GDPR, user defined and more.
SIEM Integration
 
 
 
Out-of-the-box integration with Splunk, ArcSight, ELK, QRadar, and others.
Service support
 
 
 
Dedicated expertise to help you get the most out of your advanced OSSEC implementation.
Support for all major cloud platforms
 
 
 
AWS, Azure, GCP.
Atomic OSSEC Runs Anywhere
Any Operating System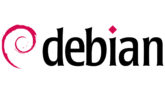 Any Cloud Platform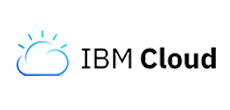 Watch An Overview of Atomic OSSEC

Watch a full demo video of Atomic OSSEC.
Deploy extended detection and response (XDR) capabilities such as real-time FIM, AV and antimalware, vulnerability detection, source and file blocking, malware removal, and more.
Orchestrate security and compliance rules to remote endpoints. Atomic OSSEC supports both modern and legacy architectures, providing endpoint and cloud workload protection across Linux, Windows, AIX, Debian, Ubuntu, and legacy systems such as HP-UX, Solaris, and end of life Linux and Windows.
Facilitate PCI DSS, NIST, and compliance from A to Z.
You can also schedule a live demonstration that includes Q&A with our Sales team.
Schedule your live demo now.
Start Free Trial: OSSEC Enterprise Security Platform and XDR
Atomic OSSEC is now available as a free 14-day trial; up to 10 licenses. No credit card required.
Start your Atomic OSSEC trial.
Start a 30 day free trial of Atomic OSSEC for Azure.
Start a 30 day free trial of Atomic OSSEC for OpenShift.
Whitepaper: Why FIM?
Download this free whitepaper to see how Atomic OSSEC enhances FIM.
Free Guide: Extending the Power of OSSEC
Download this free guide to see how Atomic OSSEC enhances OSSEC for security, compliance, and manageability.