Atomic OSSEC Demonstration
Get a personal demo the Atomic OSSEC enterprise security platform.
Practice real-time file integrity monitoring (FIM) for continuous vigilance over critical data applications.

Identify the instant an intruder has executed a malware program and deleted trace evidence. Unlike timer-based FIM, real-time FIM alerts you to those quick and sneaky activities that occur in between scanning cadences.

Facilitate PCI DSS, NIST, and compliance from A to Z. Atomic OSSEC monitors what in a file or system changed, tracks which user changed it, categorizes severity, blocks and isolates, and collects artifacts, while backing up your data. 

Learn how to use the Atomic OSSEC system optimally. Get acquainted with our professional support to get the most out of the XDR system's real-time FIM controls, and dashboards for events, asset management, agent management, hub user management, and compliance.
Get An Atomic OSSEC XDR Trial
Take the next step and begin a free 14-day trial period using Atomic OSSEC Software as a Service (SaaS) to protect up to 10 endpoints. No credit card required.
PCI Compliance Whitepaper
Download this PCI compliance whitepaper to see the PCI requirements that can be met with the aid of software.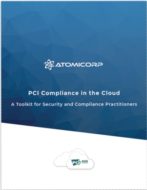 PCI Cloud Compliance Toolkit
Download our 17 page "PCI Compliance in the Cloud" whitepaper that provides a security and PCI DSS compliance toolkit.
FIM Whitepaper
Download our "Why FIM?" whitepaper on file integrity monitoring and Atomic OSSEC.
Extend the Power of OSSEC
Download this free guide to see how Atomic OSSEC enhances OSSEC for security and compliance.
Secure Access Service Edge
Download our whitepaper that explores a commercial endpoint and cloud workload protection platform.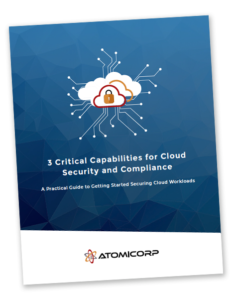 Cloud Security Guide
Download our guide and find out the three most critical capabilities for securing cloud workloads.